Welcome to Great Pool Pvt. Ltd., your premier destination for stunning waterfalls that will transform your outdoor spaces into breathtaking havens of tranquility. With our commitment to quality craftsmanship and innovative designs, we offer a wide range of waterfall options to suit your individual preferences and elevate your poolside or garden area. Let us guide you through the world of waterfall installation, from their mesmerizing types, unique pool design and availability.
Types of Waterfalls: We believe in providing a diverse selection of waterfalls to cater to various tastes and aesthetics. Whether you desire a serene cascade or a dynamic sheet of water, we have options to suit every preference: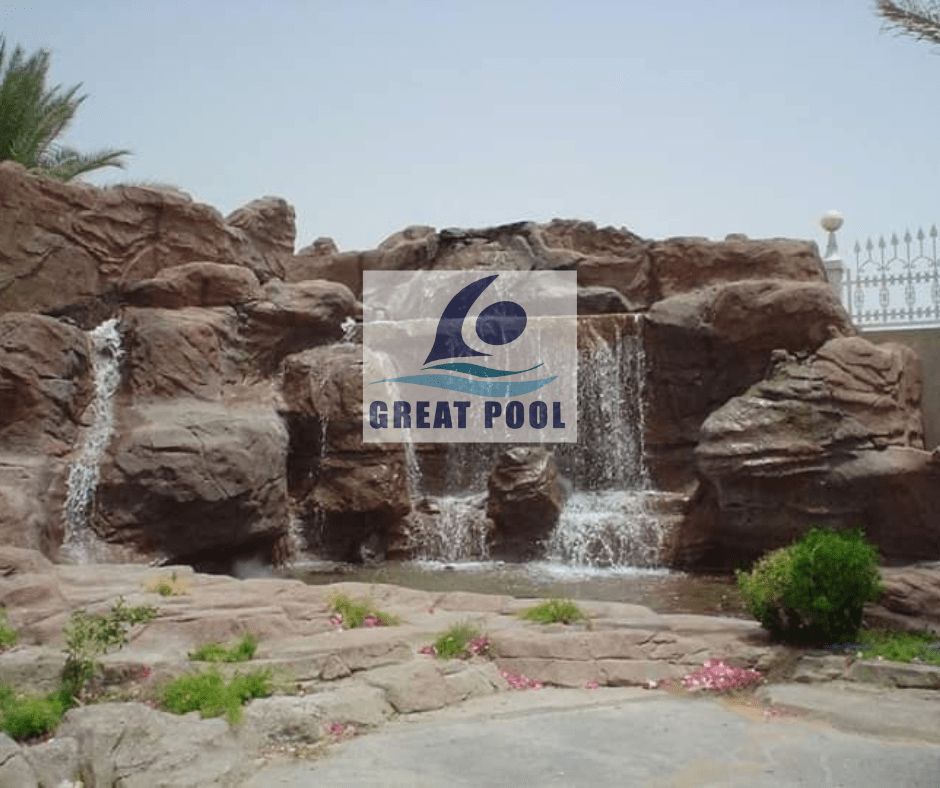 Rock Waterfalls
Mimicking the beauty of natural rock formations, our rock waterfalls create a stunning focal point. Crafted with meticulous attention to detail, they add a touch of rugged elegance to any pool or garden.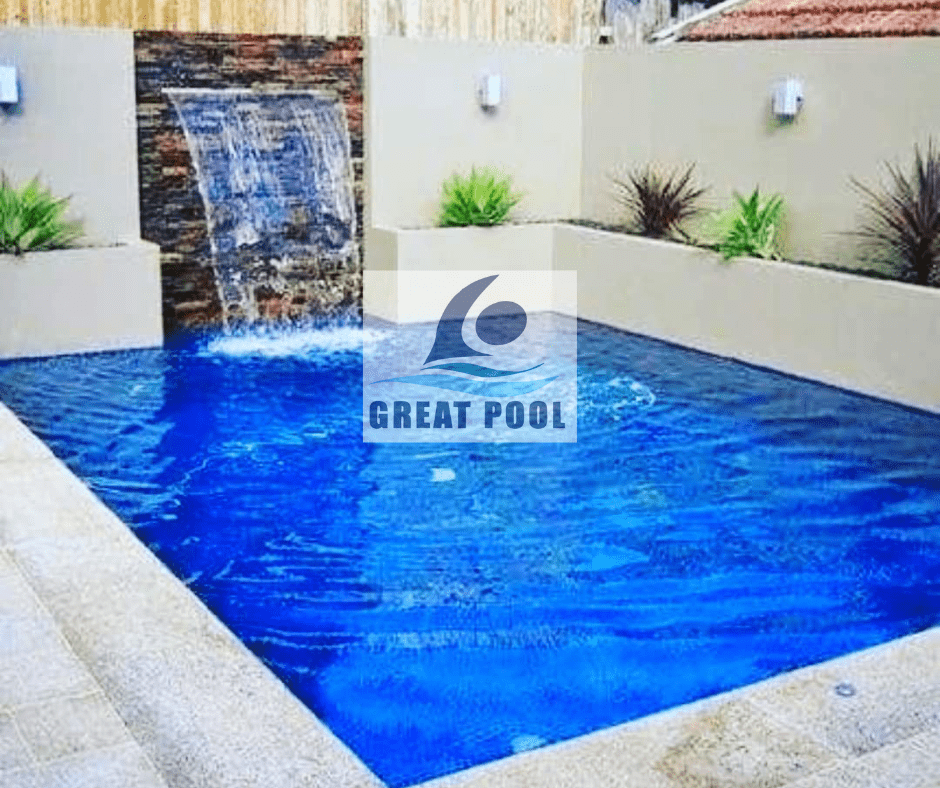 Sheer Descent Waterfalls
For a sleek and modern look, our sheer descent waterfalls produce a clear arc of water, creating a striking visual effect. The gentle flow and tranquil sound make these waterfalls a popular choice for relaxation.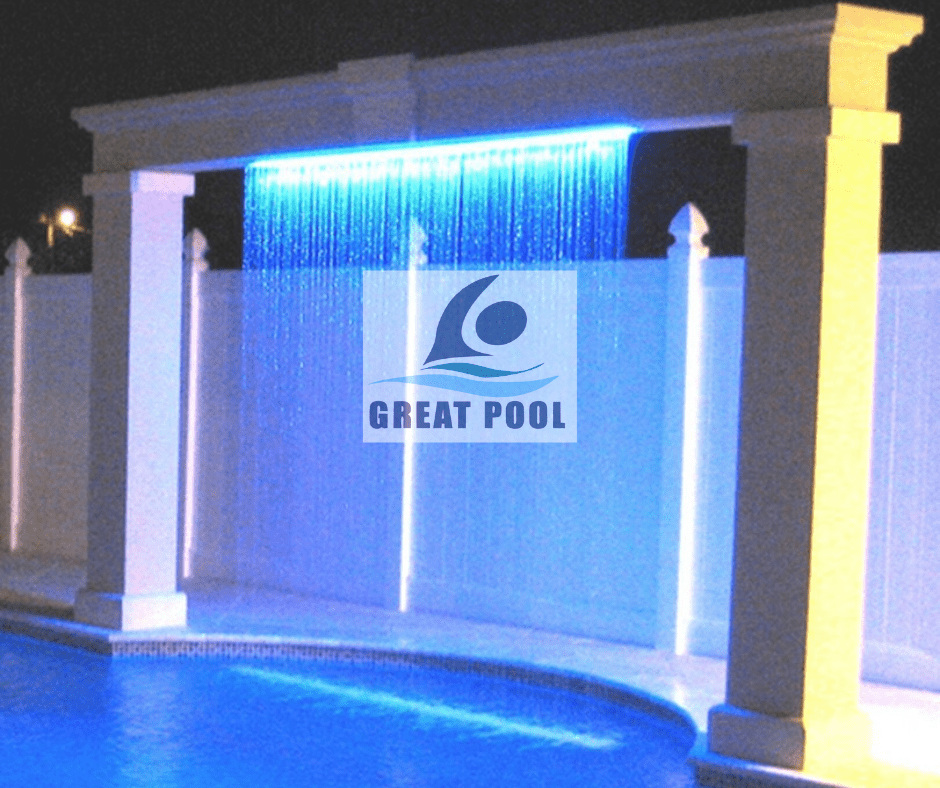 Rain Curtain Waterfalls
Experience the soothing sensation of rain with our rain curtain waterfalls. These cascading sheets of water create an ethereal ambiance, perfect for creating a serene atmosphere in your outdoor oasis.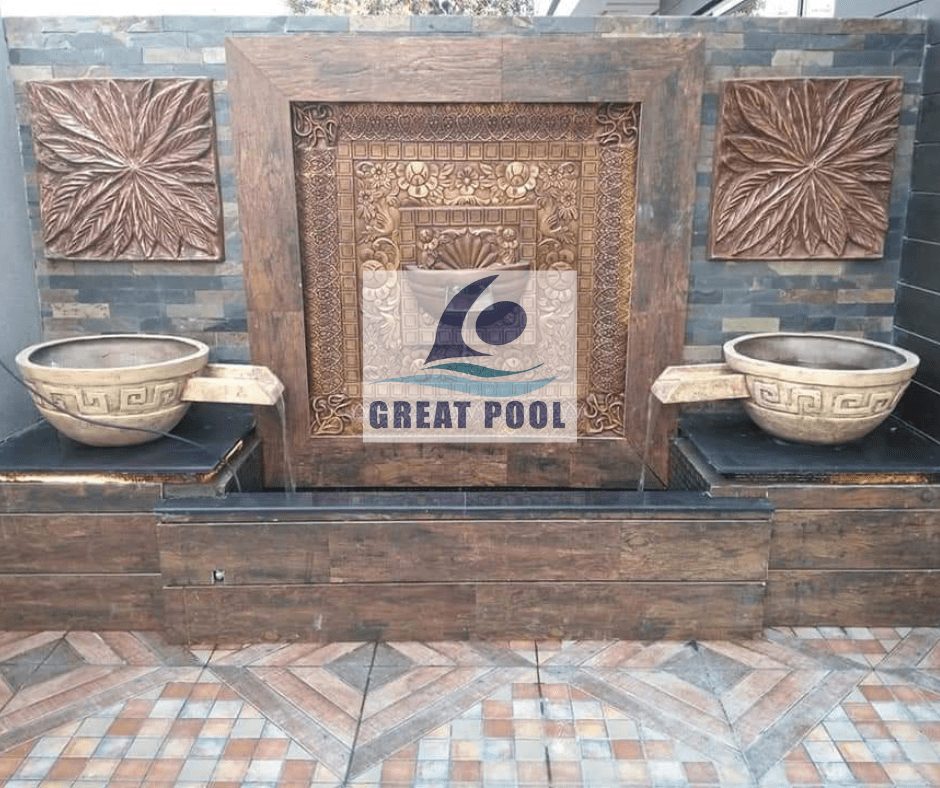 Size and Shape
We can create waterfalls in various sizes and shapes to fit seamlessly into your pool or garden design. From compact waterfalls for intimate spaces to grand designs that make a bold statement, the possibilities are endless.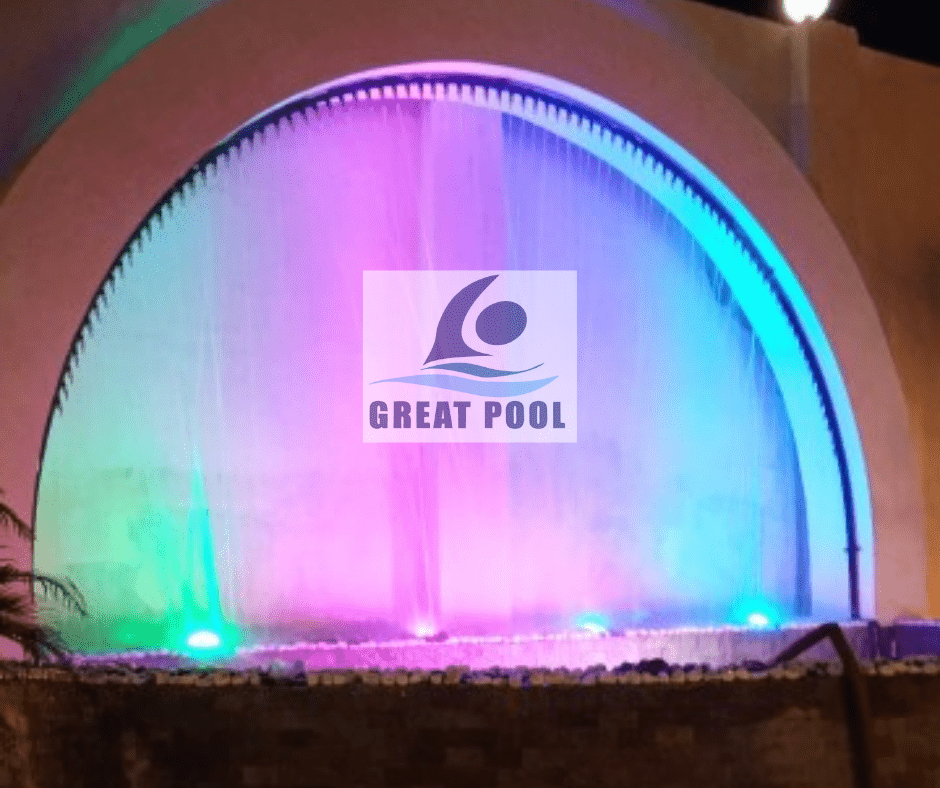 Lighting and Effects
Enhance the visual impact of your waterfall with integrated LED lighting, which can be customized to create a vibrant spectrum of colors. Additionally, consider incorporating misters or fog effects for a magical atmosphere.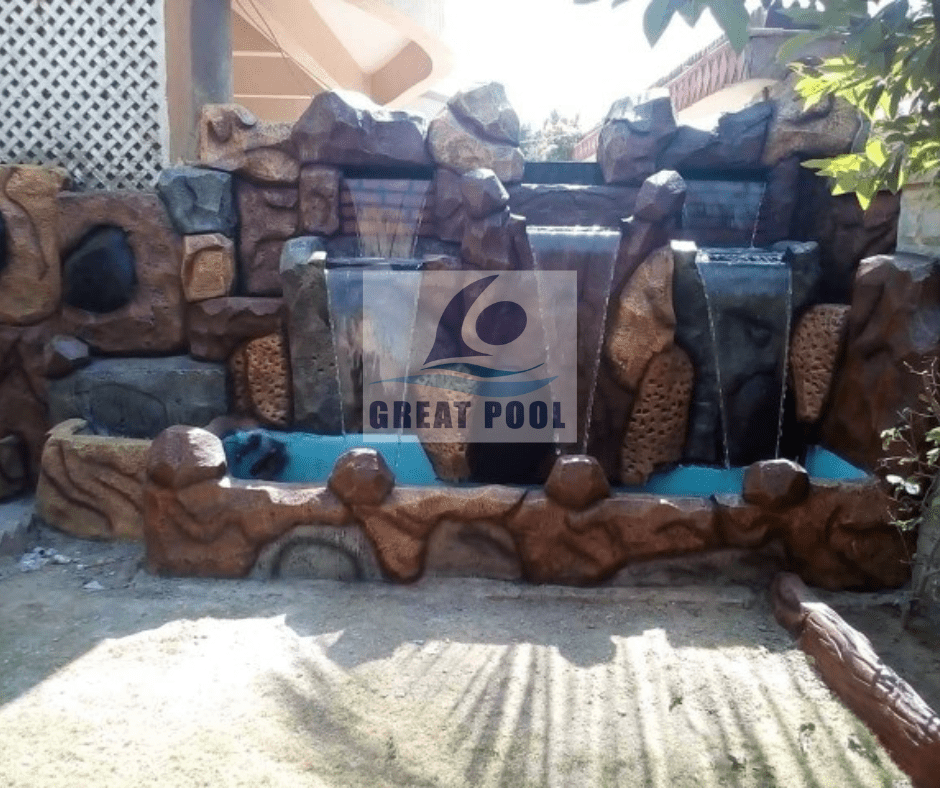 Waterfall Installation Process
We are dedicated to providing hassle-free installations, ensuring that your waterfall is seamlessly integrated into your surroundings. Our team of experienced professionals will work closely with you throughout the process:
Consultation and Planning:
Our experts will conduct an initial consultation to understand your vision and recommend the best waterfall design for your space. We'll consider factors such as location, dimensions, and technical requirements.
Construction and Installation:
Once the design is finalized, our skilled craftsmen will commence the construction and installation process. We follow industry best practices to ensure a durable and long-lasting waterfall that requires minimal maintenance.
After waterfall installation, we'll conduct a thorough inspection to ensure everything is functioning correctly. We'll also provide guidance on maintenance and upkeep to help you preserve the beauty of your waterfall.
Great Pool Pvt. Ltd. offers waterfalls and installation services across various locations, including cities and towns nationwide. We have established a strong network of distributors and partners to make our products and services accessible to customers throughout the
country.
Contact us today to explore the endless possibilities of waterfalls and discover how Great Pool Pvt. Ltd. can transform your outdoor space into a captivating oasis of serenity